Our Firm, The Adaero Group, LLC was founded in 2015 by Justin Loeback, Jason Loeback and Shelly Hawley. We currently have a staff of experienced appraisers and also trainees; which allows us to offer a broad range of services and quality products. We are a full service residential Real Estate Appraisal firm providing appraisal services, measurement and basic floorplan services as well as many other valuation products.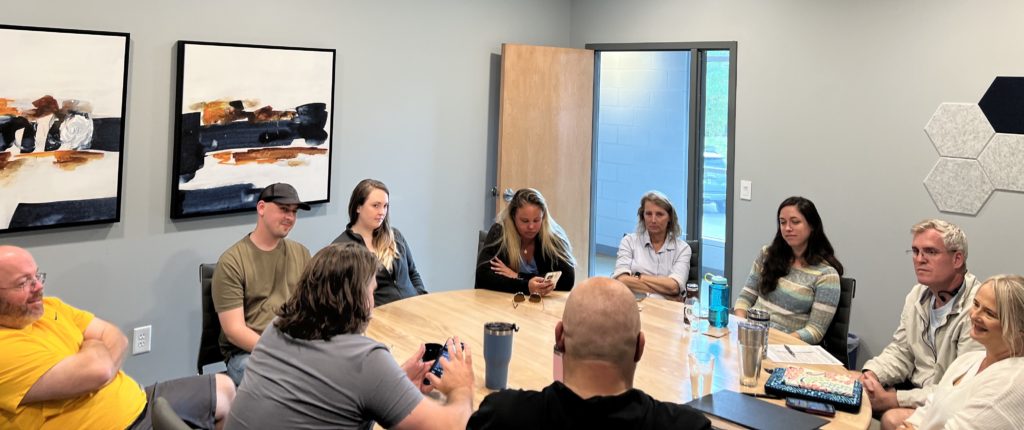 The Adaero Group, LLC. is determined to set itself apart from the competitors with a combined 76 years of experience! We provide superior communication and excellent customer service. These commitments allow you to have less worry when making an appraisal order.
At The Adaero Group, we realize doing the actual appraisal is only half the work. We are also running a service centered business and we know you rely on us for quick turn times and the utmost in professionalism. Our commitment to you and your clients is unparalleled.
When you place your order with our firm, you can rest assured we are on the job, our websites and appraisal software alert us instantly of new assignments and our emails are sent directly to mobile devices so we are notified of your need immediately.
With a diversified and well educated staff, we are able to provide our clients with appraisals on many different property types which include:
Detached Dwellings
Condominiums
Townhomes
2-4 Unit Residential
Proposed Construction
Disaster Inspections
Final Inspections
Manufactured Homes
2055 Exterior
Investor/Income Properties
We provide appraisals for a wide range of clients for many uses, which include:
Lending, Residential Conventional, FHA, USDA
Pre-Listing Appraisals
REO/Foreclosure or Relocation
Divorce
Estate
Tax Assessment Appeals
Our service fees are based on many factors, such as the size and location of the property, the complexity of the report, and turn turnaround time requested.
To obtain a FREE quote, please click the button below.
You can also click to order any of our services below
We accept all major credit cards, PayPal, Cash, and Checks. Payment is due prior to the release of the product unless a prior payment arrangement has been made.
Click the button below to pay online for a previously ordered or recent service.
We would love the opportunity to work for you; please do not hesitate to contact us for your next residential real estate appraisal need!