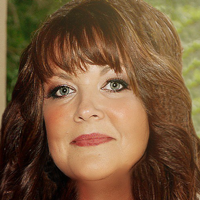 SHELLY HAWLEY, Owner
Office Manager and Finance Manager
Shelly@theadaerogroup.com
919-671-9067
---
Shelly is a native of North Carolina and the Triangle area, she grew up in the small town of Angier. She possesses a strong background in the Residential Real Estate Industry with over 20 years of combined experience managing and administrating in both real estate sales and appraising. Before becoming one of the founders of The Adaero Group, LLC she was an Office Administrator and Marketing Assistant for a large appraisal firm that was spanned across North Carolina, South Carolina, and Virginia where she played a primary role in creating marketing materials, obtaining new clients and innovating their technology by introducing them to a web-based system for order entry, tracking, etc. enabling the owners' instant access to each office locations order data for the first time in over 28 years of business. Through this position she was allowed the freedom to be creative, to introduce new ideas and sharpen her administrative skills for which she is truly grateful.

Before her career change into the appraisal side of Real Estate, she worked her way up from receptionist to the team leader of one of the largest real estate sales teams in the US where she enjoyed learning from one of the most powerful women in real estate for many years. Her years under the wing of someone with more awards and accolades than anyone she had ever known, who worked hard seven days a week and who had too been a single mom taught her many things that will stay with her a lifetime and gave the experiences that helped shape her into the professional she is today.

These two long time positions helped hone her professional skills, build her confidence and gave her the stepping stones that led her to venture out on her own with partners Justin and Jason Loeback. Shelly met Justin Loeback and Jason Loeback at the large appraisal firm where she was employed for over 6 years. They were both her superiors and appraisers in the firm but over the years they became her friends and now over 11 years later she calls them family. These three are a dynamic trio, each with their own unique traits, skills, and experiences which they combined to create a company that is built on inclusivity and support where technology and educating are a priority, a place that ideas are shared and everyone works together for the empowerment and success of all. This inclusive approach spills over to their clients as well because Justin, Jason, Shelly, and their employees are just as passionate about being there to meet the needs of all their different types of clients, banks, lenders, AMC's, realtors and homeowners. Having experience in different areas of real estate and being homeowners themselves they all know how important financing/refinancing and even selling a home is so they make it their first priority to provide regular communication with their clients and to deliver a quality product.

When she is not working you will most likely find her and her husband, Shane, cheering on their five kids in one of their endeavors, with their grandkids and extended family or at Church