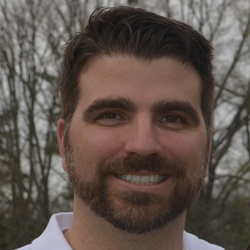 Justin Loeback, Owner
Certified Residential Real Estate Appraiser
justin@theadaerogroup.com
919-539-3762
---
Justin Loeback is a founding partner of The Adaero Group, LLC, Certified Residential Real Estate Appraiser and a Supervisor.  He has been appraisering 2003 in real estate appraisals to our clients, with an educational background that began in 1994. He is also dedicated to furthering his education through continuing education courses and staying up to date on current trends and technology order to provide a quality product in a timely manner.  Justin has a wide array of real estate related experience from construction to appraising and has appraised in both Virginia and North Carolina during his career.  Prior to launching the dream of owning his own firm he was a partner in a large appraisal company that spanned across North Carolina, South Carolina and Virginia where he also served in positions as Branch Manager, NC Operations Manager and Client Relations.  Justin's past experience taught him many valuable lessons and skills which he built from to make his dreams come true.   Justin along with partners Jason Loeback, whom is his older brother, and Shelly Hawley, a former employee who overtime became like a little sister, were able to fashion a "dream team" the "dynamic trio".  The combination of their skills, knowledge, drive and abilities led to the opening of The Adaero Group, LLC a firm that stands on inclusivity and support, where everyone feels like family and clients receive superior service!
Justin is an active supervisor to trainee Albert & Shelby Ridge, mentor to our TAG family of appraisers, active partner in day to day business decisions and practicing appraiser.  He has developed efficiencies in research and reporting and continues to increase the number of appraisal assignments he completes each year at TAG.  Justin is valued as an expert in the triangle market and understands the underlying demographic fundamentals and behavior of the market.  He is often called on to share his knowledge and expertise with local realtors and lenders.  Justin provides a vast array of residential appraisal services and measurements in the counties of Wake, Harnett, Johnston, Durham, Orange and Chatham. 
While he is proud of his professional accomplishments, Justin is most proud to be the father of his two children. He also enjoys traveling, going to Disney, being court side at his daughter's volleyball tournaments and at UNC games with his son.